What is breast cancer? How is it treated?
There are many facets of breast cancer, and we understand that the information available can become overwhelming. Our experience has lead us to the following conclusion:
The more you know, the better decisions you can make about your care.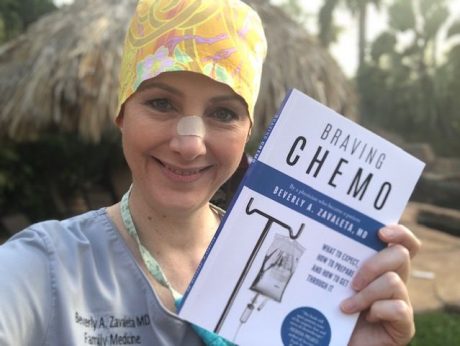 "I'm fully aware that cancer takes no breaks, knows no months and waits for no one, and for all these reasons it's so important that we hold each other dear and appreciate one another. I appreciate you, Breast Connect, for all you do for us!"
– Beverly Zavaleta, Brownsville, Texas
Diagnosed May 2015
YOU CAN LEARN FROM SUPPORTIVE ORGANIZATIONS & WEBSITES
Below we have links that will give you a simple, easy-to-understand overview of the disease and additional websites that our survivors found useful after their initial research.
YOU CAN LEARN FROM BOOKS
Here are some books our survivors found useful after their initial research:
And here are some additional books that can help you explain breast cancer to your child:
YOU CAN LEARN FROM SURVIVORS
The majority of our east Tennessee members are survivors: women who have been through the journey. You can connect with these survivors in these ways:
YOU CAN LEARN FROM WORKSHOPS & CONFERENCES
YOU CAN LEARN FROM SCIENTIFIC INFORMATION
For those who have completed their basic research and have an interest in the scientific studies and guidelines that have formed the treatments and standards that are commonly applied, these are a selection of articles published in reputable medical journals. This is not a complete library of pertinent content:
​
Here are PDFs of scientific studies on several items:
You can also check out our Breast Cancer Glossary of Terms.
Breast Connect is here for you. Please contact us via Facebook or email if we can help in any way.