Receiving a breast cancer diagnosis is a mind-numbing experience. Besides the shock of a new reality, there is so much information to take in, it can be easy to feel overwhelmed and scared.
The good news is that we live in a time where there are more successful and well-tolerated treatment options available than ever before, along with a greater knowledge of what each of us can do to reinforce the effect of the treatments individually.
More good news is that you've found Breast Connect. We are a Knoxville-based organization here to help direct you to the vast amount of resources available and support you on your journey in managing and beating this disease.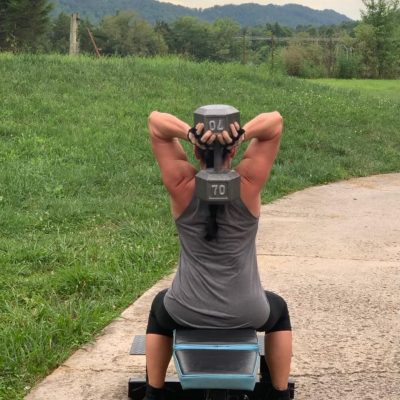 "There's no way to prepare for this or know what to do and I'm grateful to have found a wonderful group to guide me through this."
– Monica Gentry / Knoxville, TN
Diagnosed December 2020
So take a breath. It's more important than ever to love yourself and take good care of yourself. Your health and well-being must now come first. You are not selfish. Many believe it is the constant stressors in our lives and the common habit of continually putting one's needs aside that contribute to the development of illness and disease. It is never a sign of weakness to ask for help – it takes courage and strength. We know. We've been there, and we are here for you. Our members have found the following four steps to be an important place to start: Educate Yourself, Find a Buddy, Choose Your Team, and Prepare for Your Appointment.

EDUCATE YOURSELF

What is breast cancer? How is it treated?
​There are many facets of breast cancer, and we understand that the information available can become overwhelming. Our experience has lead us to the following conclusion:
The more you know, the better decisions you can make about your care.
Breast Connect has prepared a summary from our survivor's experiences. Please click here to go to our Educate Yourself page.
You can learn from survivors. The majority of our members are survivors: women who have been through the journey. You can connect with these survivors in two ways:
FIND A BUDDY

​Our members have found that their breast cancer journey was best traveled with a buddy. A buddy is someone (spouse, parent, sibling, friend, professional) who assists you throughout your breast cancer experience by any number of activities such as:
Attending doctor appointments
Helping you understand your diagnosis and options
Doing research
Transportation
Home care
Interacting with healthcare professionals
We have found that it is important to identify this person early in your care to ensure you have the least stressful and most successful experience possible.
​CHOOSE YOUR TEAM


​Choosing your team is an important step in ensuring you obtain the best care possible. After a breast cancer diagnosis, you may have appointments with several doctors, specialists, and other health care professionals, including:
Radiologists (Doctors who specialize in diagnostic tests such as mammograms, ultrasounds, and MRIs)
Genetic Counselors (Healthcare specialists who can advise you on your risk of an inherited disorder and offer genetic testing)
Breast Surgeons (Doctors who specialize in surgery of the breast)
Oncologists (Doctors who specialize in treating cancer)
Radiation Oncologists (Doctors who treat cancer with radiation)
Plastic and Reconstructive Surgeons (Doctors who can reconstruct your breast)
We at Breast Connect do not endorse any specific doctors as our members have been fortunate to find a wide variety of excellent healthcare professionals. What we believe is the following:
Do research on the doctors available to you.
Interview more than one doctor for each aspect of your care. Don't be afraid to get a second opinion or even multiple opinions.
Listen to the recommendations of your doctors but understand that you have a say in the doctors who make up your team. Find out if a doctor works with your other doctors of choice. Most importantly, choose doctors who communicate with you effectively and with whom you have a good rapport.
Take your time. In most cases, you do have time. Wait until you receive all your results, and don't rush into any decisions.
We attempt to keep a comprehensive list of available healthcare resources in our area. Use this link to obtain a listing of Breast Cancer resources to begin your search.
​
PREPARE FOR YOUR APPOINTMENT 

​Your first appointments with your doctor(s) are essential to your care. Our members have found the following tips to be helpful:
Take your advocate with you to take notes, ask questions, and support you.
Ask permission to record your appointment on your phone. You will have a lot of info to process, and listening to it again will ensure you don't miss anything.
Create a binder to document your care.
Write down any symptoms you are experiencing. Include any that may seem unrelated to the visit.
Make note of key personal information, including any major stresses or recent life changes.
List all medications you are currently taking, including vitamins and supplements.
Get a second opinion – ask your doctor for DVD or CD copies of your initial scans to use for your second opinion.
Ask your doctor what your scans mean.
Make a list of questions to ask your doctor(s). We have lists our survivors have used that may assist you, click here to view.
Breast Connect is here for you. Please contact us via Facebook or email if we can help in any way.