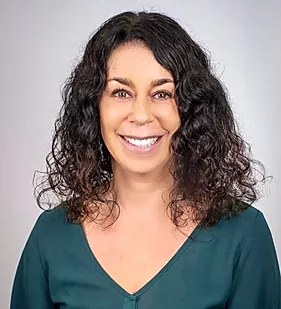 Nina Reineri
President

Nina Reineri is president of Ascertainment Marketing, Inc., a media buying agency in the Knoxville market. Nina began her career as a media planner for a large agency in Los Angeles in 1986. A move to Knoxville, TN, took her to WATE-TV, where she spent seven years heading up their television research department, creating media plans for advertising sales clients. In 1996, she started her agency and became active in the Knoxville community's advertising and marketing arena.
Nina was diagnosed in 2011 with breast cancer, and she underwent a lumpectomy and radiation. Two years later, after meeting more and more survivors and watching many in her circle of friends become diagnosed, she started a survivors group called "Happy Hour for a Cure." While starting out small, the meetings became larger in scope, and it became clear that there was a need for survivors to find local breast cancer information in a concise, simple format. BreastConnect.org in Knoxville was formed as a way for women to have a website that can assist them with their journey and match them with similarly diagnosed women who can mentor and support them through the process.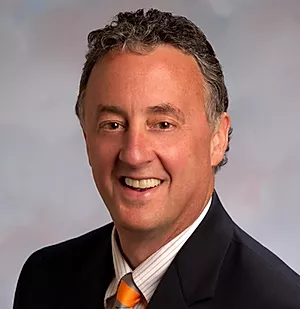 Allen Pannell
Vice President & Treasurer

Allen Pannell is currently teaching Analytics in the Haslam School of Business at the University of Tennessee. Allen is in the department of Business Analytics and Statistics and is the Amy Foster Memorial Research Fellow. He teaches undergraduates in introductory statistics and graduate students in Statistics for Research.  As a faculty member of the Graduate and Executive Education (GEE) at the University of Tennessee, Allen is responsible for successfully leading consulting projects for clients, teaching Black Belts in the Executive Development Program, instructing executive MBA candidates in statistical methods for business decision-making. He was formerly the Director and Founder of the Master of Science in Business Analytics at Lincoln Memorial University (LMU).  
Allen lost his wife of one year, Amy, to breast cancer in 2014. At the time of her diagnosis in 2011, neither Amy nor Allen had any knowledge or experience with breast cancer. When they met, Allen was pursuing his Ph.D. in Statistics at the University of Tennessee. After Amy's experience with breast cancer, Allen changed his dissertation from business to breast cancer. He researched a key decision that was pivotal to Amy's care. He completed his dissertation and degree in December 2015 with new findings that can extend the life of one in five recurrent metastatic breast cancer patients by an average of nearly four years. Allen is currently designing a clinical trial to confirm his findings.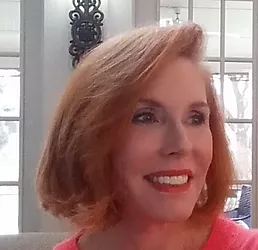 Diane Neely
Director of Outreach

Diane Neely is a native of Knoxville and a graduate of the University of Tennessee. Diane's career began as a Pharmaceutical Representative for Parke-Davis. Her next transition was with a start-up company, MedInc, which developed the first freestanding comprehensive diagnostic imaging facilities in the South. Locally called the Outpatient Diagnostic Center, Diane spent ten years as their Director of Marketing. She spent the next seventeen years as the Director of Physician Recruiting for the Baptist Health System of East Tennessee working with physicians in the East TN area. Diane has worked with many physicians in various specialties and has a wide range of knowledge in the medical field. After the closure of Baptist Hospitals she returned for the last five years of her professional career to The Outpatient Diagnostic Center.
In November of 2017 Diane was diagnosed with Triple Negative Breast Cancer. To prevent the spread of this aggressive disease, Diane underwent neo adjuvant chemotherapy, a lumpectomy and twenty-one rounds of radiation. In addition, she was admitted into a twelve month clinical trial using Immunotherapy to reduce her chance of recurrence. Diane joined Breast Connect in April of 2018, two weeks after finishing chemo. Her only regret is that she did not find Breast Connect sooner. The support and insight provided has been invaluable and she is excited to join the Breast Connect Board.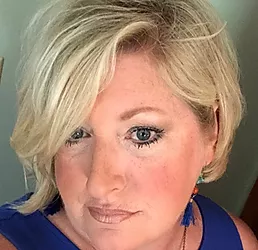 Stephanie Ewers
Administrative Assistant

Stephanie Buchanan Ewers is a Knoxville native and is proud to call Knoxville her forever home. Prior to leaving the corporate world in 2013, Stephanie enjoyed a rewarding 27-year career in the book industry. When she retired from American Book Company, a worldwide book distributor and national retailer, she had earned the positions of Executive Buyer and Director of Purchasing. In spring of 2019, Stephanie was diagnosed with Paget's Disease of the Breast (a very rare form of breast cancer). Through a friend and survivor, she was introduced to Breast Connect. Stephanie had a partial mastectomy with onco-plasty breast reduction in August 2019, followed by radiation. Her prognosis is positive.
Stephanie joined Breast Connect as administrative support in November 2019. She is honored to be a part of this organization that recognizes the need to provide a comfortable and safe place for breast cancer survivors to seek support, encouragement, information and comradery. Being the mom of two terrific kids is her favorite roll. In her spare time, she enjoys volunteering for local organizations and charities, and helping the community's homeless and needy.