Financial Assistance Resources

YOUR INSURANCE COMPANY
One of the first resources you should explore is your insurance company. Many insurance companies keep track of organizations that provide financial assistance for medications or experimental treatments. Have a conversation with your provider about opportunities.
YOUR PHYSICIAN
Doctors who treat cancer are usually very wise about resources available to their patients. Ask at your appointment or ask the receptionist about what programs might be available.
Dialing 2-1-1 from most phones in Tennessee and most other states will link you to a 24-hour hotline and referral center for social services. When you speak to the counselor, let him or her know your zip code and need (childcare, financial aid, etc.), and you will be given local resources available to help you.
FAMILY MEDICAL LEAVE ACT
Businesses with 50 employees or more fall under the Family Medical Leave Act (FMLA). They must provide up to 12 weeks of unpaid leave to those with medical reasons. And this can include the caregiver! Many businesses also provide short-term disability to help cover the salaries of employees during this time. You should contact your HR department immediately.
BRCA1/2 GENETIC TESTING ASSISTANCE
PRESCRIPTION DRUGS AND TREATMENT ASSISTANCE
TRANSPORTATION ASSISTANCE 
If you know of a resource that you believe should be added to our listing, please contact us and let us know.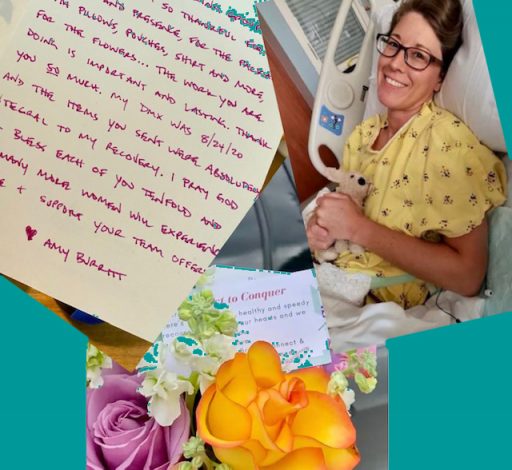 Amy Burritt / Knoxville, TN
Diagnosed July 2020