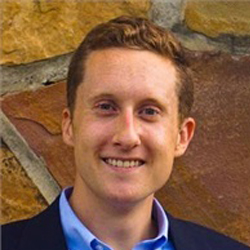 Nathan Burcham

Nathan Burcham is a financial planner with Burcham Benefits, a locally owned financial services and employee benefits consulting firm. He holds a Bachelor of Arts in Political Science and Global Political Economy from the University of Tennessee and a Master of Science in Financial Planning from the University of Georgia. He holds the Certified Financial Planner certification.
In addition to his role with Breast Connect, Nathan currently serves as Secretary, Director of NexGen and President-elect on the board of the Financial Planning Association of East Tennessee and on the Alumni Supervisory Committee of Delta Tau Delta Fraternity at the University of Tennessee. Nathan is also a member of Young Professionals of Knoxville and of the Knoxville Track Club. Nathan previously served as President of the 11th Place Homeowners Association.
Nathan is a native Knoxvillian and is passionate about hometown. In his free time Nathan can most often be found running Knoxville's greenways, hiking in the Smokies and Tennessee's State Parks, tending to his garden of (mostly) native trees and shrubs, and reading.